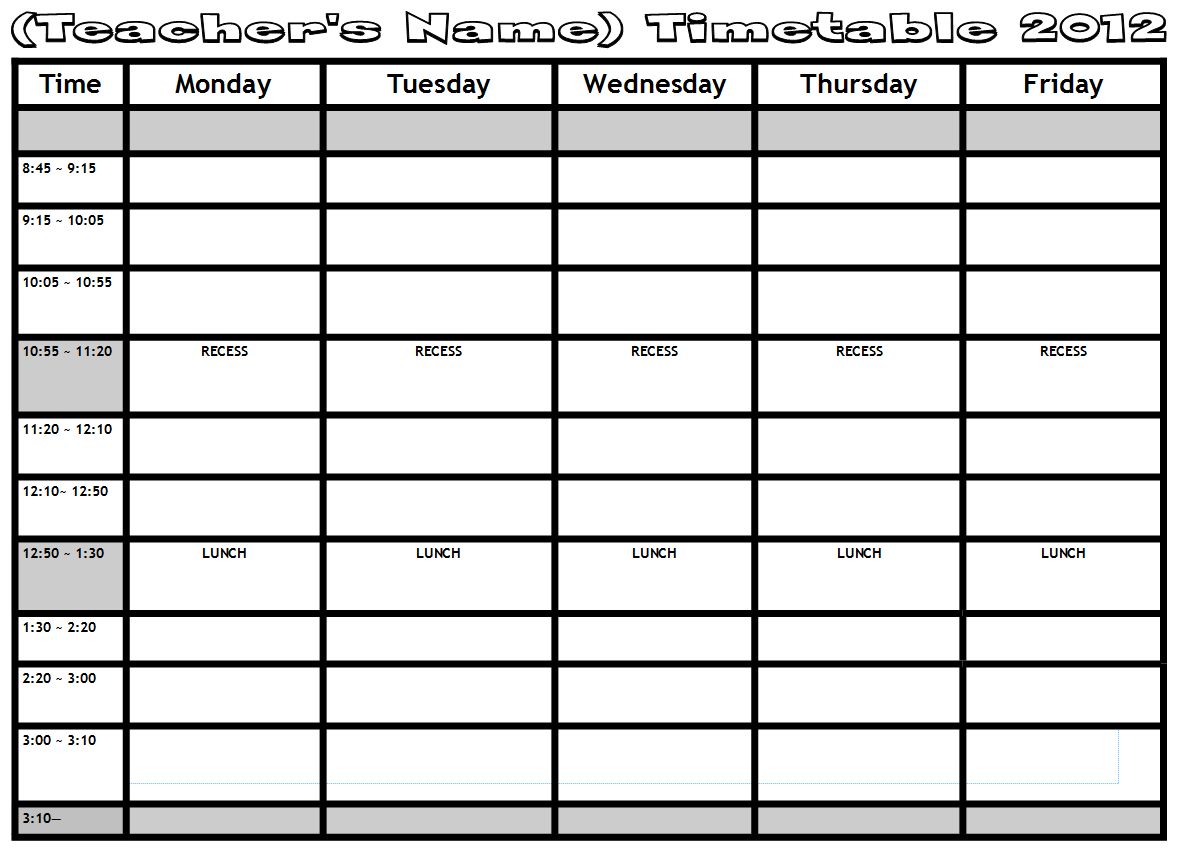 Need to create a timetable for the new school year? Save yourself the time and energy of creating one from scratch, download this Microsoft Publisher file and adapt and change it to suit yourself. Just click in each box and add a lesson title, colour code it if you like and modify the times. This file is free for you to use and change as you wish.

 Timetable 2012 Microsoft Publisher 2010
Share the timetable you create. It would be interesting to see how other teachers structure their week. Visit the 'Contribute' tab above to post about your timetable.