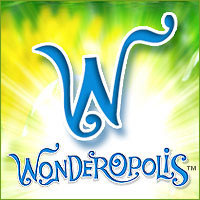 Wonderopolis gives you explanations to a daily question you might of wondered about or questions you haven't imagined yet. Each question is explored with pictures and video if possible. The information is clearly set out and easy to follow with appropriate web links to further explore the topic. An example of some of the recent questions are:
# Is the Leaning Tower of Pisa Falling?
# Does Everyone Have a Funny Bone?
# Do Dogs Really Eat Homework?
There is a widget available that you can incorporate in your blog or website (see below). Wonderopolis can be used in the classroom to inspire discussion or further exploration of a topic. It can be used for shared reading, reading comprehension or your next Science lesson. A great resource to help students to broaden their interests and knowledge.


http://wonderopolis.org/