I came across metta recently while looking for an easy to use multimedia tool to create an online quiz for a Student Blogging Challenge that my class is involved with. Metta is a slideshow creation tool, that has some very handy bells and whistles. The clean and simple to use interface makes it easy for anyone to start using mett.io and just run with it. You have two options to insert text, video, images and audio. The first is using the inbuilt search which allows you to insert YouTube videos, images from Yahoo Image search, Text from Twitter and audio from Soundcloud. The second option is to upload your own content. In addition to this you can insert a quiz or a poll into your presentations.
Below is a screen grab demonstrating the clean interface.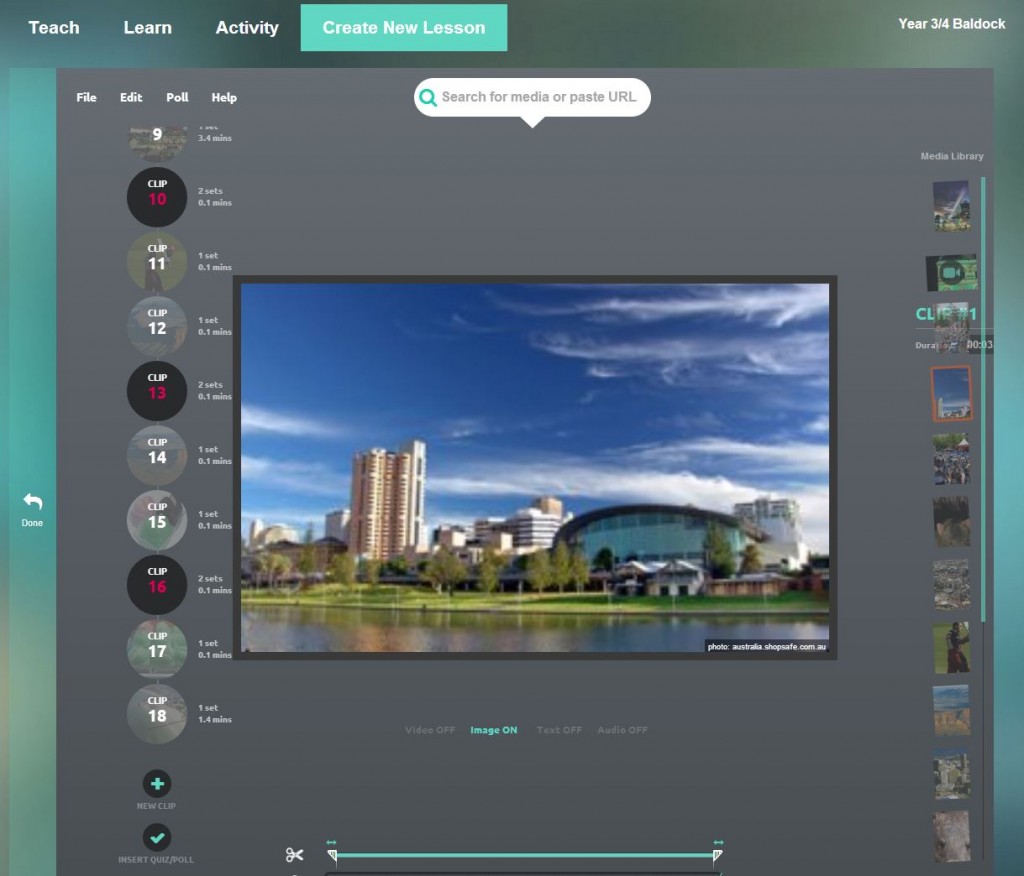 With metta you can also create groups for your students and assign lessons and see student responses to questions you have embedded into your presentations. Students that you have added to a group can both interact with the content you create for them or create the content themselves.
Metta is free to use, but has a Plus and Pro upgrade which gives you the ability to add more than one group, unlimited quiz module and an increase in storage.
Below is an example of how I used metta.io to produce a quiz on my home State of South Australia.

Metta is supported within Edmodo and Schoology and there are also android and ios apps available.
Pin It