Photosynth is a set of tools you can use to create really effective 3D panoramic experiences. You can share you Photosynths on Facebook, publish them to Bing maps or for most people embed then in your blog or website. You have the option of creating either a 'Panorama' or 'Synth'. A Panorama is a 3D 360° panorama. To create one you need to simply take many photos from one spot, turning in a circle to take photos on three different planes. I personally start with taking photos in the middle plane with about a 50% overlap. Then I do the high plane and then the low plane. Then you need to use a program called 'Image Composite Editor' to stitch these photos together. Then you upload this file using the desktop Photosynth Application. There are detailed instructions on this process on the Photosynth website http://photosynth.net/about.aspx. Below is an example of a Photosynth I created of my classroom over a year a go using this process.

A Synth is created to show something in more detail. Creating a Synth is a more straightforward process. You start by taking many photos of the subject or area. Both close up shots and wide shots. These photos are then uploaded through the Photosynth Desktop Application to create your Synth. Below is a YouTube clip explaining this process. I have also added a really good example of a Synth of the Recent Royal Wedding showing how hundreds of photos of the event have been merged together to show you in detail this grand event.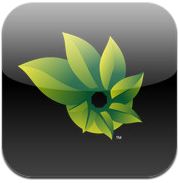 Photosynth is also available as an iPhone app that can also be used on your iPad. This app can create 360° 3D panoramas. The app is free.
Photosynth is a great free tool that can be used to share many things in your classroom or events that occur in your school. It is also a great way to give parents and your community the opportunity to have a virtual tour  of your school.

http://photosynth.net

 iPhone app Photosynth
Pin It