Study Ladder is an Australian online Mathematics and Literacy program for R-7. It provides year level resources that instructs students on skills via videos and gives them opportunities to reinforce those skills via online activities, games and printable worksheets.
Teachers are able to setup a class group, giving each student a username and password. Teachers are then able to set specific tasks for the whole class or individual students. Students are rewarded for their efforts via certificates and use of a rewards room (pictured below).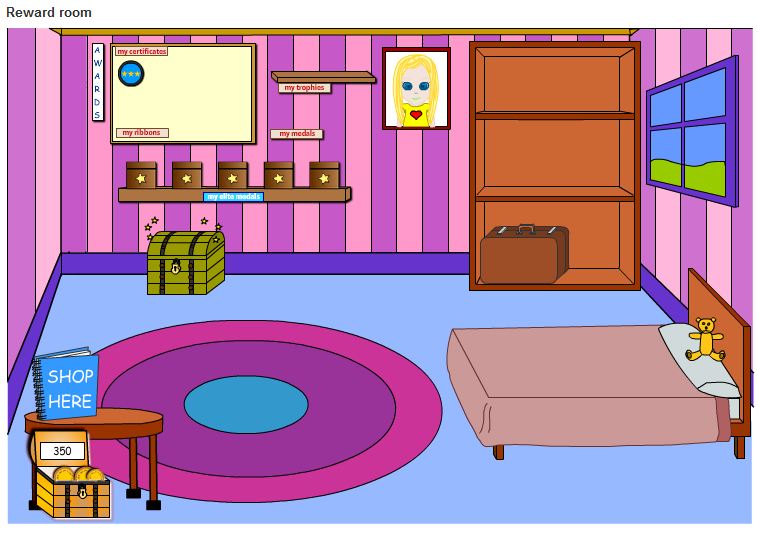 The site also provides resources for Music, Art, Language and Culture, Science, Health Safety and Citizenship. Many of the instructional activities have been designed to be used on your IWBs. There is a Naplan section with printable resources to assist with preparing students for Naplan.
The site is free for teachers, giving students unlimited access during school hours. It gives students limited access to the activities during after school hours. If students want unlimited access at home then there are paid options for parents.
I have used this site for three years now and found it to be very supportive of my curriculum in the classroom. The video explanations in particular, can be very supportive for parents trying to assist their child with homework or explaining a concepts.
It is yet another tool to make learning literacy and mathematics fun and motivates students to succeed.