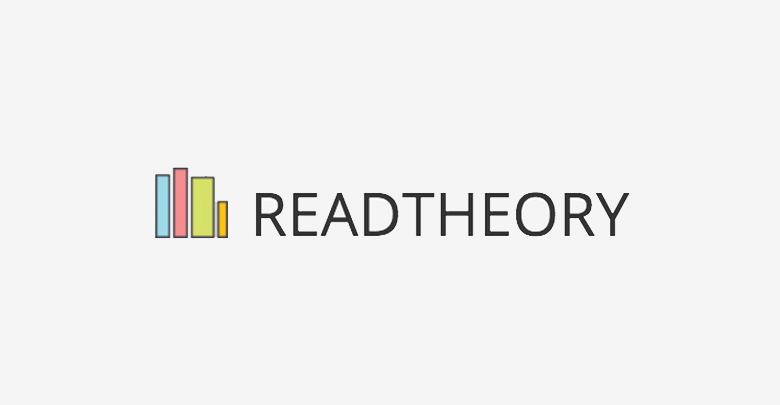 Read Theory is an individually tailored approach to reading comprehension. It is a free to use website, but is ad-supported.
Signing up and creating your student accounts.
Signing up is easy and you can either use your Google account or sign up using your email address.
It is very easy to create your student accounts and it is not necessary to add a student email, which saves a lot of time. You only need a student email if you want students resetting their passwords if they forget them. Once you have created your student accounts you will receive an email with your student account details.
Student pre-test.
Students will be required to sit a pre-test which will involve answering 8 questions on a series of texts that should last about 20 minutes. This will establish your students Lexile level and approximate grade level for their reading comprehension.
Once the student has completed the test, appropriate texts are then selected for the student based on their level.
General use by students.
Students get instant feedback as they go about answering reading comprehension questions on the texts that are presented. Teachers can choose if they would like students to have written responses, but this requires teachers to moderate the answers, whereas all multiple-choice questions are marked by the system.
Students are awarded knowledge points for every correct answer.
Analysis of student reading.
If teachers choose to, they can allow their students to see their reading Lexile level and Grade level. The following image shows the data that students can view. Teachers also have access to this information with a general overview of their classes progress.
As students progress with their Lexile level they can earn achievements such as Luminary which is the first level pictured above.
Classroom Use
I have chosen to use this tool as a part of my students morning silent reading routine at least twice a week in combination with other reading tools and materials. My students enjoy using it and appreciate the instant feedback and the challenge of improving their results and making progress with their reading comprehension.
Link: Read Theory