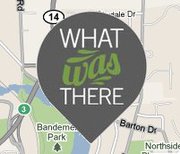 The WhatWas there project makes use of Google Maps and the ability for people to upload old photos of buildings or streetscapes from the past. It provides a brief history of buildings that have long gone or still exist today. You can even look at a building or street via 'street view' and then it will overlay the old photograph on top, allowing you to fade the photo to reveal what it looks like today.
This tool could be useful for the Year 2 and 3 History topics of 'The Past in the Present' and 'Community and Remembrance', from the new Australian Curriculum.
More photos and information is being added all the time and maybe you have something you can contribute to this fantastic project.
There is also an iPhone app available as well.