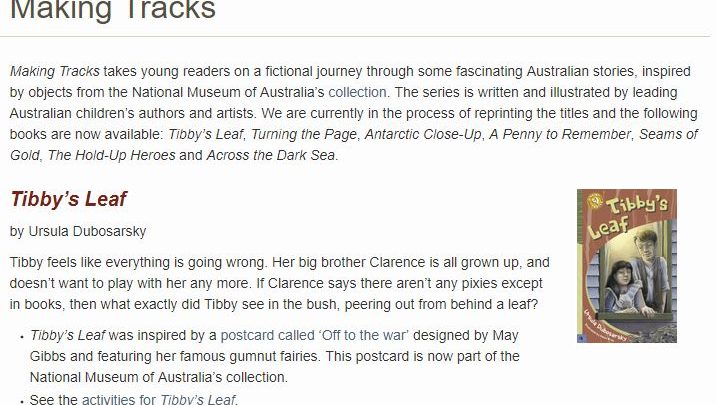 This is a great collection of books, that has a website to support them. The website gives you resources or ideas to further explore each book. It also gives you various classroom ideas or online activities that go along with each book. I used two books last year with my Year 3 class. When you have students spending their lunch time to go and borrow the books you have been reading in class, you know you are on a winner.
Making Tracks takes young readers on a fictional journey through some fascinating Australian stories, inspired by objects from the National Museum of Australia's collection. The series is written and illustrated by leading Australian children's authors and artists. National Museum of Australia Website
This collection of books would be a great resource for shared reading or a class novel.
Just some of the titles in their collection….
Making Tracks