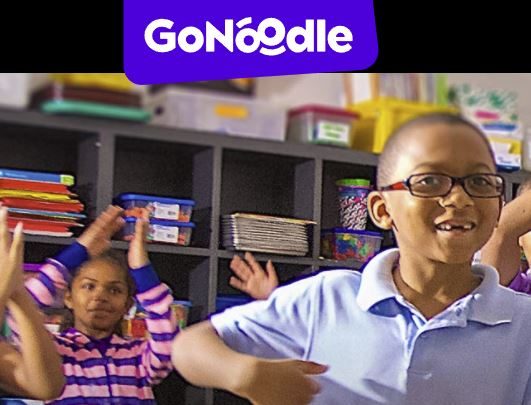 My class loves GoNoodle. Every class needs a break from routine to refresh the mind and body and that's where GoNoodle comes in. GoNoodle is a free brain and body break tool. It also has a paid service called GoNoodle Plus.
For an overview of what GoNoodle is all about please watch the below video produced by GoNoodle.
GoNoodle is quick and easy to setup. Probably the hardest thing will be choosing a champ for your class to develop by working through a video. I use GoNoodle in between lessons on occasions where my students have been working intensely and need a mini break. Mostly I use it at the end of the day or when the weather is either too hot or rainy to go outside for fitness. Most students are enthusiastic and request to do GoNoodle all the time. Getting students to take turns in choosing the videos ensures that everyone gets to choose the type of video the class participates in. I have even used some of the dances and songs the students have learnt via GoNoodle at assemblies.
When choosing a video for your class to participate in you can do this in one of three ways. You can click "Discover" and just choose from the highlighted content. You can click on "Categories" and choose from the following categories.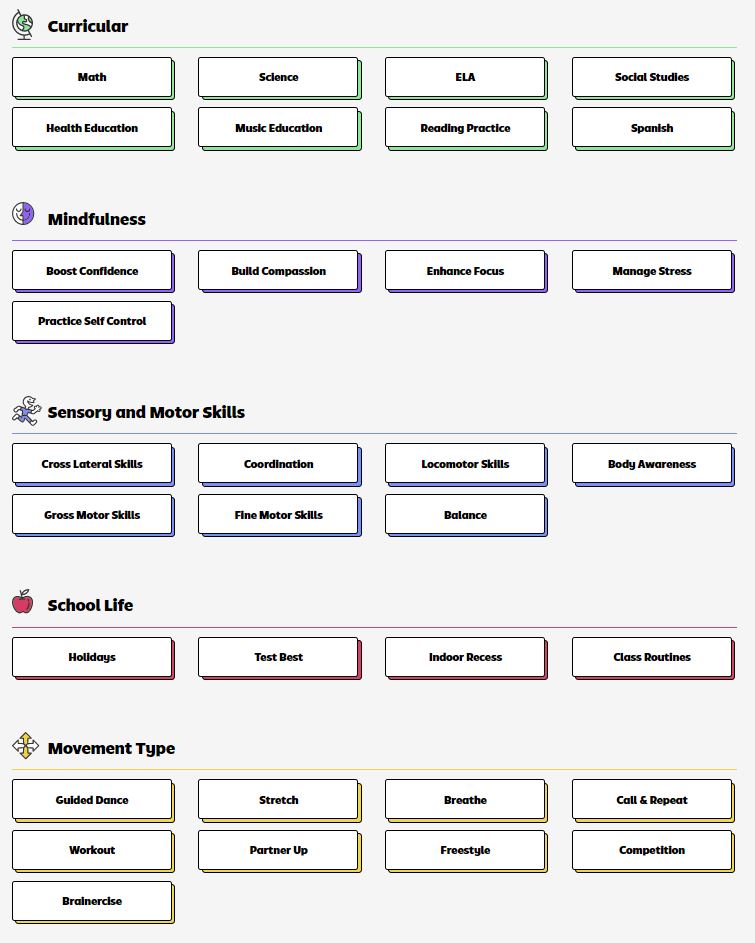 Your third option is to choose from one of their many channels highlighted below with the exception of the "Game On!" Channel which is only available with a GoNoodle Plus! subscription.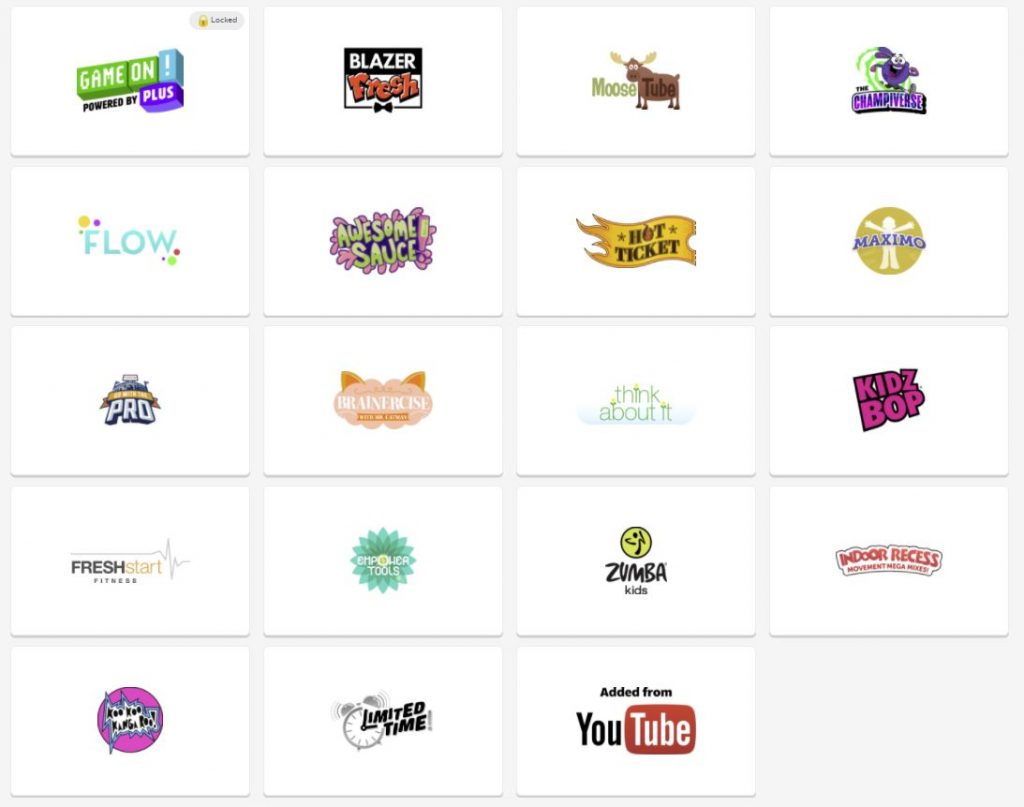 If you are interested to learn more about GoNoodle Plus! please view the overview below produced by GoNoodle.
Overall GoNoodle is a fantastic tool to help refresh your class in a fun way. It will become one of your classes favourite things to do, as it has been for mine.
GoNoodle